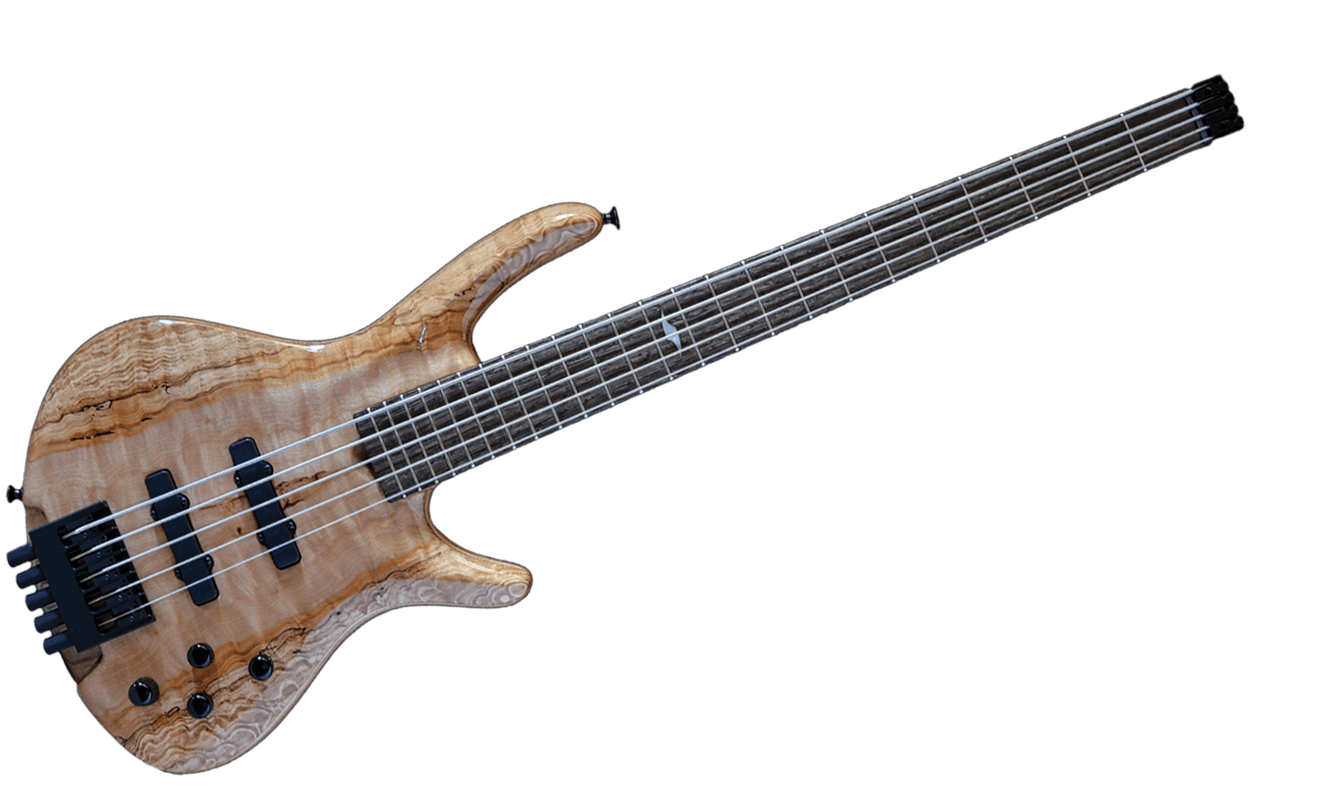 The Roscoe Headless Bass.
Take all the things you love about our Standard, Standard-Plus, Custom, and Signature Series bass guitars, and make less of them......Less length, less hitting things with the headstock, less possibility of neck dive, less shoulder strain because of the weight at the end of the neck, Less hassle putting your bass in the overhead compartment to fly to that gig - all with the same great playability, tone, and outstanding look of our traditional headstock basses - including 35" scale length 5 7 6 string versions - just more compact and travel friendly."
The Roscoe Headless Series is proudly produced in our Greensboro, NC, workshop with the finest level of craftsmanship and attention to detail.
All models and body shapes are also available in headless versions as a $500.00 option - keep all the same quality of tone, playability and beauty but in a more compact version
Sometimes, less really is more.